So... I have a problem. Some background info for those who don't me too well: [also if you don't know me too well, drop me a line on social media! I'm quite the chatterbox] I am a heavily indecisive person. I am the kind of who gets excited at the newest "shiny" thing. And the newest thing for me is
gif reviews
.
For those who don't know, gif reviews are pretty much regular reviews... with gifs.
Now why is this tormenting me?
I can smell your sarcasm a mile away.
GIF reviews are not up my alley, or at least, I've never considered them enough for them to be up my alley. My comfort zone is strictly words with the occasional quote. I'd like to think that my reviews are helpful and nicely worded but not boring.
I tried doing gif reviews when I first started blogging. It was terrible. Gifs were in the wrong place, they weren't used right and everything just dragged on and on. I'm actually so disappointed and my unprofessional reviews will haunt me forever.
Anyways, back to the story.
I wrote a really ranty and kind of snarky review of a book and posted it to Goodreads. This included a few gifs, some pictures and sarcasm. Lots of it. The review will go up my blog near the release date, which is in February. So I do this with every book, what changed? I got
likes
. I've never been known to get attention on my reviews [at all], which is totally fine. I don't blog for the attention. But this ranty review that had gifs and pictures and sarcasm got liked and that spoke to me.
So now I'm at a point where I'm like: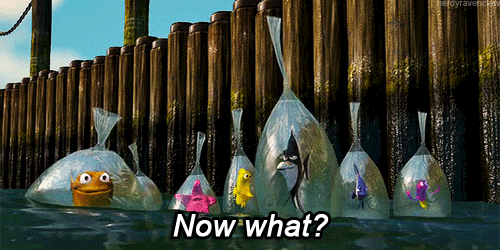 Is this what you guys want? Obviously people seemed to like my snarkier side. Or maybe they liked the gifs. Who knows? All I know is that now I'm torn. I did that gif review because I was irritated but I don't know if I could do it as a long term thing. I love hearing people's opinions to make my site better for everyone.
And I love my reviewing style but now I'm starting to question it.
Do you guys like the way I review? Is it too long? Too short? Too boring? Do you think I need to add gifs?
Because right now, I'm thinking I'll do them for the books that either made me so mad or so happy. I know for a
fact
that I cannot do them for all books. Some books don't need gifs in their review; it looks... unnatural. I've seen reviews that have gifs where I'm like "this is so unnecessary!"
I'd really like your thoughts on this matter because, as I said, I am heavily indecisive and this will drive me mad. *slowly descends into psychosis*