Title:
Fairest
Author:
Marissa Meyer
Pub Date:
January 27th, 2015
Publisher:
Feiwel and Friends
Page Count:
256
In this stunning bridge book between Cress and Winter in the bestselling Lunar Chronicles, Queen Levana's story is finally told.

Mirror, mirror on the wall,
Who is the fairest of them all?

Fans of the Lunar Chronicles know Queen Levana as a ruler who uses her "glamour" to gain power. But long before she crossed paths with Cinder, Scarlet, and Cress, Levana lived a very different story – a story that has never been told . . . until now.

Marissa Meyer spins yet another unforgettable tale about love and war, deceit and death. This extraordinary book includes full-color art and an excerpt from Winter, the next book in the Lunar Chronicles series.
With expert skill, Marissa Meyer blends the line between love and hate, making readers question their feelings to the main villain in The Lunar Chronicles series. - Nova @ Out of Time
After reading Fairest on its release date, I'm pretty much drowning in my own feels. There such a complexity to this book that looks so short [next to Cress, which is over 500 pages long.] Fairest is not a plot driven story. It's very much based on character development, however, possibly not the character development you were expecting.
Levana is the villain. What I found strange was that some people expected this to be a tale of clear cut redemption. There is no tragic sob story large enough excuse Levana for her character. She is not "misunderstood" or an "angel in disguise." If you go into the story with the attitude that she is, you're going to be let down.
The easiest way to describe Levana [that I've now said multiple times] is to compare her to the character Azula from Avatar: The Last Airbender. Azula, like Levana portrays a strong image of strength, malice and apathy. Like Levana, there is no retribution for said character.
Yes, Azula can shoot lightning from her fingers.
The last episode of the show, however, is what I compare to Fairest. There's a new light shed on the characters, yet not enough to excuse their actions. You can see them somewhat descending into psychosis [see GIF below] which creates a rift: to pity or not to pity?
Levana gives off an obsessive vibe throughout the book, starting quietly in the beginning and only becoming more desperate as it ends. In Fairest, she's only sixteen, which really stuck out because she's so young to be a villain. She's insecure and almost pathetic, her thoughts bordering on psychopathic. I felt like these traits were perfectly executed as her insecurity really brought out the weakness in her.
Another gif of Azula, but also Levana.
What completely threw me off was how torn I was after turning the final page. For the most part, I was completely disgusted with her character. I can't say without spoiling what she does, but it's
bad
. I hated her so much. However, there was a part of me that completely felt for her. And that made me question who I am as a person. She's wrong and everything she did went against my moral compass, so why did I even feel bad?
See, Levana's insecurity bleeds through the pages in ways that a fellow insecure teenage girl understands. It was the way she was written. The villain is her own victim. I
felt
it while reading and that's what made this book completely unforgettable.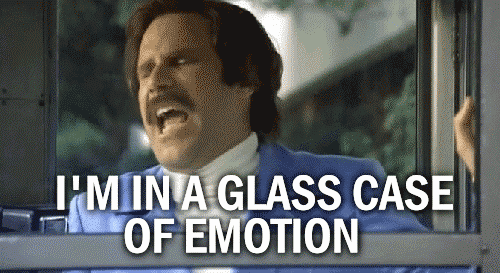 Again, this is a character driven novel. If you want more knowledge on Levana, letumosis, and the events that take place before The Lunar Chronicles, this story is for you. In terms of plot, it isn't that exciting but I like that. The plot doesn't take away from how Levana changes, which is such an interesting turn of events.

One of my first spoken words was "story" (right along with "bath" and "cookie"), my favorite toy as an infant was a soft, squishable book, and I've wanted to be a writer since I first realized such a job existed.

When I was fourteen my best friend introduced me to anime and fanfiction—over the years I would complete over forty Sailor Moon fanfics under the penname Alicia Blade. Those so inclined can still find my first stories at fanfiction.net. Writing fanfic turned out to be awesome fun and brought me in contact with an amazing group of fanfiction readers and writers. As Alicia Blade, I also had a novelette, "The Phantom of Linkshire Manor," published in the gothic romance anthology Bound in Skin (CatsCurious Press, 2007).

When I was sixteen I worked at The Old Spaghetti Factory in Tacoma, Washington, affectionately termed "The Spag." (Random factoid: This is also the restaurant where my parents met some 25 years before.) I attended Pacific Lutheran University where I sorted mail that came to the dorm, carted tables and chairs around campus, and took writing classes, eventually earning a Bachelor's degree in Creative Writing and Children's Literature. Knowing I wanted a career in books, I would also go on to receive a Master's degree in Publishing from Pace University (which you can learn more about here). After graduation, I worked as an editor in Seattle for a while before becoming a freelance typesetter and proofreader.

Then, day of days, someone thought it would be a good idea to give me a book deal, so I became a full-time writer. CINDER is my first novel, though I have an adorable collection of unfinished ones lying around too.

I now live with my husband and our three cats (Calexandria Josephine, Stormus Enormous, and Blackland Rockwell III), who go in and out, in and out, about eight hundred times a day. My favorite non-bookish things include Reese's Peanut Butter Cups, re-watching episodes of Firefly, and playing all manners of dress-up.