Title:
Six of Crows
Author:
Leigh Bardugo
Pub Date:
September 29th, 2015
Publisher:
Henry Holt
Page Count:
480
Game of Thrones meets Ocean's Eleven in this brand-new book in the world of the Grisha by New York Times-bestselling author Leigh Bardugo.

Ketterdam: a bustling hub of international trade where anything can be had for the right price—and no one knows that better than criminal prodigy Kaz Brekker. Kaz is offered a chance at a deadly heist that could make him rich beyond his wildest dreams. But he can't pull it off alone...

A convict with a thirst for revenge.

A sharpshooter who can't walk away from a wager.

A runaway with a privileged past.

A spy known as the Wraith.

A Heartrender using her magic to survive the slums.

A thief with a gift for unlikely escapes.

Six dangerous outcasts. One impossible heist. Kaz's crew is the only thing that might stand between the world and destruction—if they don't kill each other first.
Easily my favorite book of the year. While it felt so good to be back in the Grishaverse, the real show stopper were the new characters that stole my heart as easily as they could steal heavily guarded objects. - Nova @ Out of Time
I must warn all of you now. This review is probably going to be long and it's going to be fangirling. My goal is to make you want to read this book now because trust me, you do.
I've been a Leigh Bardugo fangirl since [a lady never reveals her age] and she's become an insta-buy author. There's just something about her books that make you feel like you're part of the story. I can't describe it - there isn't really an exact formula. It's a mix of everything, really. Yeah, that's called talent.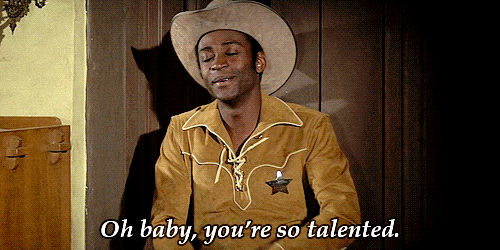 I wasn't sure about this book at first because there isn't much of a plot on the back cover. We don't really know what it's about. I was unsure of that but I'm actually so glad I went in blind because the actual plot is so epic and I love how creative Leigh combined science with The Grisha, even though most of the characters weren't Grisha.
There are six different main characters. However, unlike other books I've read, Leigh seamlessly bounces between the characters and
even more spectacular
, she's able to make us feel connected to them. I don't even like 3rd person perspective most of the time but I loved this book to pieces. Only hours after just finishing it, the only thing I want to do is read it again.
Kaz Brekker, the leader, kind of reminds me of a mix of The Darkling and Neal Caffrey from White Collar. He's terrifying in that ruthless way but he's also charming when he wants something. I don't know why I always get intrigued by the bad characters but Kaz played that antihero thing really well. He's also got a one track mind to the point of obsession and I found that really interesting to read. [I also ship Kaz with someone because even antiheroes deserve love, right? I've felt like antihero relationships are 10x more fun. Remember Klaroline? That was my life.]
I would love to tell you about every character in detail but that would take forever. All you need to know is that I loved all of them because they were
so
different. Like one was almost nerdy, which is making me giggle. My favorite character has to be Nina though. She's so sassy and fun. And she's brave. Brave to the point where I want to put the book down and process her strength of character. Plus, her and Matthias reminded me of M'gann and Connor from Young Justice if you're into that. My fangirl heart, be still.
The ships have sailed in this book. Metaphorically and literally. Even though there was so much action and the stakes were so high, I couldn't help but love the bits of romance that were pulled into it. There were a two ships and I loved them both for different reasons. One was more prominent than the other but for some reason, I liked the less prominent one more because of the possiblities for some epic romance in the sequel to this book.
The best thing about Six of Crows, though? The
best
? That would have to be that Leigh manages to mix all the genres so this book is pretty much for everyone. I laughed like it was a contemporary, put the book down because of ship feels, turned the pages rapidly because of the action scenes, my eyes got bigger during fantasy scenes because magic! And this is how I felt when I finished the book:
THE SEQUEL COMES OUT IN A YEAR. WHAT DO I DO?
I mean, was there ever any doubt?

Leigh Bardugo is the New York Times and USA Today bestselling author of the Grisha Trilogy: Shadow and Bone, Siege and Storm, and Ruin and Rising. She was born in Jerusalem, grew up in Los Angeles, and graduated from Yale University, and has worked in advertising, journalism, and most recently, makeup and special effects. These days, she's lives and writes in Hollywood where she can occasionally be heard singing with her band. Her new book, Six of Crows, arrives fall 2015.