Title:
A Court of Thorns and Roses
Author:
Sarah J Maas
Pub Date:
May 5th, 2015
Publisher:
Bloomsbury
Page Count:
416
A thrilling, seductive new series from New York Times bestselling author Sarah J. Maas, blending Beauty and the Beast with faerie lore.

When nineteen-year-old huntress Feyre kills a wolf in the woods, a beast-like creature arrives to demand retribution for it. Dragged to a treacherous magical land she only knows about from legends, Feyre discovers that her captor is not an animal, but Tamlin—one of the lethal, immortal faeries who once ruled their world.

As she dwells on his estate, her feelings for Tamlin transform from icy hostility into a fiery passion that burns through every lie and warning she's been told about the beautiful, dangerous world of the Fae. But an ancient, wicked shadow grows over the faerie lands, and Feyre must find a way to stop it . . . or doom Tamlin—and his world—forever.

Perfect for fans of Kristin Cashore and George R. R. Martin, this first book in a sexy and action-packed new series is impossible to put down!
No one knows how stupid I feel for not reading a Sarah J. Maas sooner. ACOTAR is my first and Throne of Glass, I'm coming for you. - Nova @ Out of Time
After reading thoughts: I cannot formulate words. Seeing as I didn't get an ARC [Bloomsbury doesn't have a Canada division] I had to wait like the rest of the general public, which is fine with me. This just means I get to flail with you and flailing I did. I just can't. Yes, if you haven't realized, this review will be very professional.
First off, no one told me that this was a Beauty and the Beast retelling until midway, when I started seeing the parallels. After that, it became glaringly obvious and as someone who loves these kinds of books, I was totally indulging myself in the similarities. There's a curse and there's a girl who gets trapped in a different land. But... there is a crazy queen and faeries. I didn't think I liked faeries but man, they could probably charm the pants off anyone.
I'd heard from others that this book was really steamy but to be honest, I didn't really get that feeling. Yes, there are sexual scenes but I still consider this to be YA. I loved the characters a lot. Feyre was so kickass. There's a lot of development for her, especially pertaining to her hatred of faeries and how her opinions change at a pacing that's believable. Tamlin, you enigma, you. I wasn't sure how to feel about him. I don't find him particularly swoony but I do think he compliments Feyre really well.
Really, my heart goes out to Rhysand. He's that character that's got his own agenda the whole time and you never know if he's good or bad. Why do I always fall for the bad [seeming] guys? He's smooth, as a faerie is, but also seems to have layers to his personality. Hey Sarah, if you want to write a book with him as the main character, I would read it.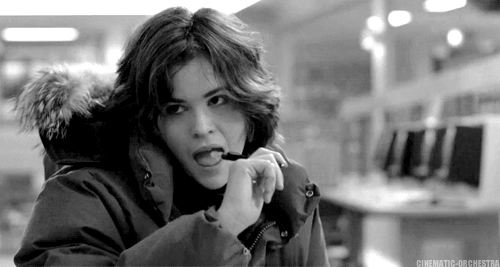 I really loved how natural the story moved along. It starts on Earth and in a few chapters, she's whisked away to the Faerie World. There's detail on what Feyre learns in the Faerie World and nothing ever feels infodumped which is incredible. We're being introduced to the world the same time Feyre is so I'm able to grasp everything and it makes it all feel so real. I love this world! When it comes to high fantasy, I always feel like infodumping is a repeat offender [which I can understand why but still...] but this book didn't do that and I say: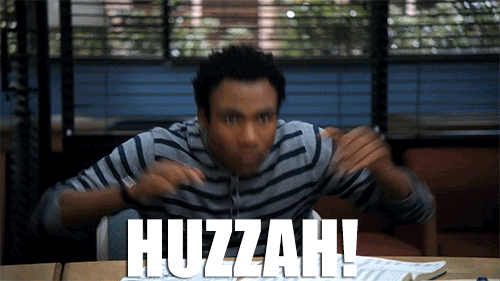 The plot isn't particularly fast paced but it gets really interesting from the middle and I was practically turning pages frantically, trying to figure out what happened next. I was so impatient because the suspense was real! This is because of Sarah's writing. I adore it and I'm so glad I was able to appreciate it because it means that I'll be going into her other books with full confidence. If they're anything like this one [swoony characters and a MC who can hold her own,] I'm already sold!
With flaws that I barely noticed and overlooked, this book impressed me and surpassed my expectations. Well, what can I say? If you were one of the many people who rec'd it to me, you may now use the highly coveted, "I told you so" line because you did. And I agree. This book is awesome - definitely deserves the hype.