I'm thinking of doing album reviews more than song reviews because song reviews are boring. I enjoy talking about multiple tracks all in one shot.
Note: Out of Time is not responsible for any sickness from exposure to fangirling. If symptoms occurs, we highly recommend an immediate rush to your family doctor or in extreme cases, the ICU. Nova possesses enough fangirlishness to maim a small mammal, you have been warned.
Artist:
(Queen) Marina and the Diamonds
Album:
Froot
Release Date:
March 16th, 2015
Record Label:
Atlantic Records UK
Track Listing

1. Happy
2. Froot
3. I'm a Ruin
4. Blue
5. Forget
6. Gold
7. Can't Pin Me Down
8. Solitaire
9. Better Than That
10. Weeds
11. Savages
12. Immortal
Something important to note is that this album is
all Marina
. She admits that Electra Heart was more of a character than her and Froot, well, it's just Marina without the makeup, without the wig and the heart under her eye. And we can definitely see than because the opening track,
Happy
, is accompanied by a video where Marina looks like this. Plus, Happy has such a self reflective theme to it and I can't help but admire how honest she is and how honest the whole album is.
When I first heard
Froot
, the title track, I wasn't sure about it. It has the kind of sound that isn't really my style. But then I heard it twice more and I was completely hooked. It's obvious what the song is about but the song is so addictive!
I'm a Ruin
and
Immortal
[the last track] came out around the same time and they're in the same key which is why I had such a fun time mashing them up when I was playing around on the piano. Even though they've got different messages, their melodies are beautiful with enough drum to keep it steady but not dance-y. Plus, those high notes are KILLER!
There's one line in
Blue
that always gets me: gimme love, gimme dreams, gimme a good self esteem. [Also Blue has sort of the same theme as Red by Taylor Swift, omg. AND THE COLORS.]
Forget
, while it doesn't have stunning lyrics [in my opinion] has a really strong melody and a great message. While other songs about her album are towards herself, Forget feels like she's speaking from experience to someone else.
Gold
,
Can't Pin Me Down
and
Solitaire
are actually the songs that I like the least. Don't get me wrong. This album makes me want to scream and freak out but everyone has favorites! If I had to choose one song I like the least, it would be Can't Pin Me Down. I don't really like the melody.
Better Than That
doesn't sound like ANYTHING I've ever heard about. It deals with a topic that's a little like Taylor Swift's, Better Than Revenge but with more of an impartial view. It's about a girl who gets around and how it was the boy who got hurt and I think this is
so important
because we rarely see the guys get hurt which is so wrong because I'm sure they do too! This is one of my
top
faves.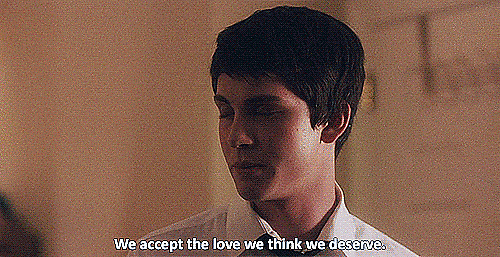 trust me, it'll make sense once you listen to the song
Weeds
reminds me of Immortals. I feel like the two go together because the meaning of Weeds is that "it" keeps coming back and Immortals is about living forever - both meaning that whatever "it" is, is still there.
Savages.
Holy crap. OMG. I CAN'T DEAL. In Electra Heart there was a song about feminism called Sex, Yeah [GO CHECK IT OUT IF YOU HAVEN'T] and that was
the song
for me. Savages is the song for me in Froot. Savages is basically about the human race and how even though we've got the technology we have, we're still messed up [ex. building bombs, cheating on each other, cheating, stealing.]
This song is
every single social in one shot
. I cannot deal with how much I need this song to be exposed to everyone. There's so much depth and intelligence - Marina, you are one intelligent musician.
My favorite line:
"I'm not afraid of God. I am afraid of man."
me as f.